Topic:

General, Teaching
Feb 14, 2018
Happy Valentines Day! This is a much anticipated day for so many – and for others its a deep struggle! I am not writing this to frustrate anyone – however, I am writing to inspire you in regards to this day 🙂
First, I am struggling with not having enough emoji's available to me on this blog! Ok, in honesty I have no idea if that is an option – however there are other options that I may choose to insert in the most random ways – not purposefully – but rather because I am not tech savvy!! At least not yet! I'll thank my parents for that 🙂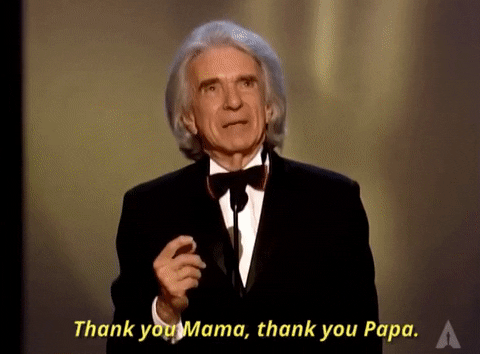 Valentines Day will be written of by thousands of people today! There are blogs being formed as we speak! Most, I assume, are looking to write an article that is so unique, that perhaps their readership will sky rocket – thus becoming famous 🙂 OR perhaps some people just like to write – I don't know.
For me, not the case – I don't love writing and not keen on being famous. In fact fame and writing freak me out quite a bit! You write down a thought and you release it to the world to critique without knowledge of the person? Maybe Vloging will be better? Maybe then they see your personality shine through? Either way, if these don't inspire you – please unsubscribe! I want to propel people to think, laugh, ask questions, wonder and dream! Ultimately, I want to have people know God – personally and deeply! And this comes from a journey that is two-fold. 1. be a seeker of truth 2. live the Word of God! This can't be done by just teaching theology – I also need to include my personal life, stories of how to live, mess up and failures, ideas, testimonies, questions and a whole lot of laughing!
As a pastor, so many people 'see' me in the context of preaching a message! I do get a bit intense sometimes (ok – a lot of the time) – and I can easily be categorized as 'really spiritual'. Don't get me wrong – I love God deeply! But I have not learned how to separate my spiritual and physical very well (you are not supposed to in case you are wondering). I have no goal of being 'spiritual', but I do have a goal of living every day whole hearted for God! And this means: I am 'normal', I do go to the bathroom (weird right?), I sometimes use 'colorful' language, I own a pipe, I love fires, I make poor decisions and rich ones…ect.
Alright, now on to the juice!
DATE! So Kendra and I have a few 'traditions for Valentines Day'. This is not the way everyone needs to participate on Valentines – it is how we do it – and maybe it inspires some of you to at minimum, 'think' 🙂
1. The first tradition is not to be sentimental. Kendra and I don't have a deep need to ensure that we 'go out' on the 14th. In fact, I'm not sure if we have ever gone out on the 14th. The whole point of this day was celebrating love and marriage. St. Valentine lived in an era when the rulers of the land did not want their men to marry – in fact they made it illegal – because they didn't want their men to go out to war and long to be home with their wives. Seems good right? Well, St. Valentine had a different perspective. Let them marry – because then they have something to fight for!!! Good point!!
So for us, this time of year is just a regular reminder that it is important to love. The two greatest commandments back up my claim 🙂 Love God and People! So here we have an excuse to celebrate God's idea! Love well! It conquers fear, it gives you purpose, it brings hope, gives you a reason to fight for freedoms …etc.
2. The second tradition is CHEAP DATE or SAVED UP DATE!! The only way this is possible BUDGETS!!!! (some of you might make enough money that you can just spend – but the question of 'are you spending your money wisely' still applies). Please use a budget! (if you have questions about this – ask and I would love to blog about it).
It is easy to plan dates with loved ones – especially ones that cost a lot of money!! SIMPLE! Go to the opera; enjoy 1 of the 100's of great restaurants in Winnipeg; museums; hire someone to run a party for you; go on a trip; watch a movie etc. That is simple. Anyone can do that!
But that doesn't necessarily mean you love someone – it can just as easily mean – I didn't make a plan 🙂 Kendra and I (Ok, Kendra) sets up a budget for us. In our phones – we have a very clear budget app for this area of our lives. It covers us for the year. We have a budget for just about everything. But the budget gives freedom – and keeps you within your 'budget'. I know its rocket science!
Real life Scenario – Donavan is walking through a mall – 'Oh look at that really cool thingy! I have always wanted one of these (at least now that I saw it). I NEED it!' (voice inside the head says 'check the budget'). So I open the budget app (we use goodbudget), and see that Donavan has $11 to spend on himself, and it only goes up $10/month (seriously that's what I have for coffee and 'stuff' – and sometimes I put birthday money in their too). The item costs $22 – so I know I can't buy it for at least another month or two – So I promptly forget about it – because there will be other 'thingy's' that I will 'NEED' in the not so distant future. I walk away – and life continues like nothing ever happened. Good thing we have a budget!!
Alternate response: I basically have enough money – I'll just BUY IT! WRONG!!!! you don't have the money!! if its not in the budget – you don't have money!! You have pretend money – but this is not Monopoly!
Side note: Self-Control – is a fruit of the Spirit! Budgets will help you grow in a piece of Godly character!!! OH MAN!! this is sounding better all the time. Thank you Kendra for teaching me the value of this.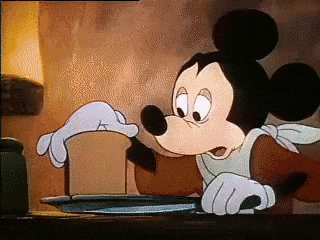 Kendra and I put a small amount away every single month, and then we add gift cards that we receive to the mix! This allows us to have a date once in a while and to be creative with our dating!!
As part of the budget we also collect coupons (enter big groan here). I of all people HATE coupons. For some reason I feel cheap using them. BUT…when I have a budget that is way below the amount that I want to spend on my bride – I have to become creative. Coupons have become my answer!
3. We don't do what everyone else does! In fact…we prefer to do what no one else does – although that doesn't always happen 🙂
Fact: If you are going to buy flowers on a budget – plan your valentines date – AFTER the 14th – flowers become a lot cheaper! And sometimes you can find a great deal on flowers in a dumpster behind the flower shop – who knew right? (never done this – BUT…kind of think its likely a good idea:) I would suggest doing this with your son – to teach him the ropes of being wise with money.
Anyway, I had the joy of planning our date this last Monday! Coming out of prayer and fasting month, and before that – Christmas. Kendra and I were ready for a date – that had to include some food!
We used to gift cards to go to eat that day! Our dates typically consist of picking up a coffee and going for a walk or a drive! Then we get to talk, pray do errands etc.
So on Monday, we ate breakfast! Then headed over to a prayer room in the city and did some devotions…
We followed this up with running a few errands together. Then enjoyed the gift of the keg – Thank you for the gift card friends (you know who). After filling up on an unreal burger, I dug up a coupon – and headed over to the infamous golf dome.
It was so good just to be together (and to beat her in the game of golf :)) It was time together!! We then went home, enjoyed supper with our children and ended the night with watching some Olympics!!
So there it is! Enjoy the Valentines day – WEEK! Plan to love someone – but stay in your budget! If you don't have a budget – go on a date and plan a budget 🙂 Wives – you will thank me – NEXT valentines day!
Alright that is all I got today! I'm sorry about all the GIF's and pictures – I got slightly carried away! have a great day!
As for PRAYER!!! Several people have gotten sick this week! Lets keep remembering to uphold each other in prayer!
And Happy 'bring your friend to the prayer room month'. Honestly that is an official month title (I think) 🙂 Catch you later!
Pastor Donavan